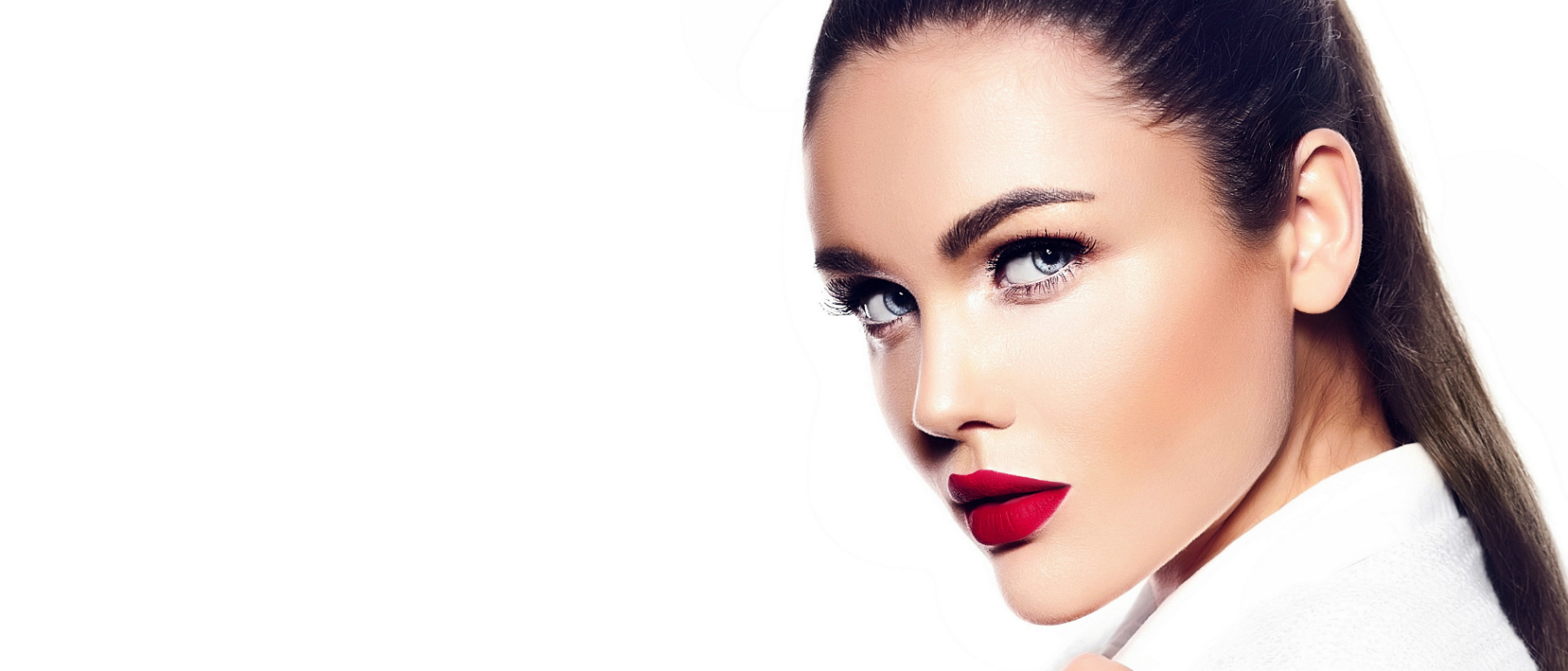 High Intensity Focused Ultrasound (HIFU)
Did you know there's a non-surgical way to halt the signs of ageing? If you're concerned about wrinkles, sagging skin and droopy jowls our facelift using state-of-the-art ultrasound technology is the ideal solution.
Collagen production slows down as we age leaving our skin lacking its youthful plumpness and luminosity. High Intensity Focused Ultrasound (HIFU) stimulates collagen production leaving the face, neck and décolletage lifted and tightened – naturally.
HIFU – the natural face-lift
Crow's feet, laughter lines, drooping brows, marionette lines, sagging jawline, double chin and tired looking skin – they're all signs of ageing we have to face. As collagen production decreases, skin on our face, neck and décolletage begin to lose tone and elasticity and skin starts to sag.
Sculptress uses the latest ultrasound technology – the ULTRAcel Q+ - to deliver heat energy to specific structural layers of the skin triggering the body's healing mechanism. This naturally boosts collagen levels which lifts and tightens the skin leading to a younger, refreshed and luminous appearance.*
The ULTRAcel Q+ reaches deep skin tissues that anti-ageing creams and injections cannot reach. Ultrasound technology is an amazing natural alternative to injectable toxins and fillers and invasive facelifts with minimal pain and no downtime.
What are the benefits of HIFU?
Tightening of the neck and jawline
Improving the appearance of hooded eyelids and droopy eyes
Contouring mid-face
Reducing fine lines and wrinkles
HIFU – body contouring
Redefine your body shape using the ULTRAcel Q+ for fat reduction and tightening. Using cartridges specifically designed for the body, this state-of-the-art technology targets deep fat layers at various depths where it generates heat energy to safely and gently destroy fat cells.
We've all got those areas we'd like to improve. HIFU body can improve a mummy tummy that's lost its tone, has stretched skin and stubborn pockets of fat after childbirth, by reducing the fat and tightening skin. It's also ideal for droopy upper arms "bingo wings", the axillary lymph (also know as the bra bulge), sagging buttocks and the bulge above the knee (saggy skin on the knee).
Prices start from $800. Book a free consultation and we can discuss treatment options for you.
*Disclaimer: results vary from person to person and are based on factors such as age, lifestyle and medical history.
Frequently Asked Questions

The treatment is relatively quick – between 30 to 90 minutes depending on the area being treated - with minimal pain and no downtime.
The ULTRAcel Q+ delivers ultrasound energy at temperatures between 65C and 70C to specific layers of the skin including the SMAS, deep dermis and epidermis. As the sound waves pass through the skin's surface they heat the dermal and sub-dermal tissue causing a low-level injury. This triggers a healing process that stimulates the production of collagen fibres leading to the long-term improvement of the skin structure. On the surface the skin looks tightened, lifted and more youthful.
The ULTRAcel Q+ system is very effective for skin-lifting and improving sagging skin. By targeting specific layers of fat it is also very effective at reducing fat on the abdomen and trunk, upper arms, thighs and buttocks.
People aged between 35 to 75 years, who have mild to moderate skin laxity who want to fight the signs of ageing are ideal candidates. HIFU can also help prolong the results of a surgical facelift.
Our experienced practitioners will use a handheld device to deliver focused ultrasound energy at precise depths below the surface of the skin.
The ULTRAcel Q+ system is a state-of-the-art HIFU device and is much more comfortable than the original systems. The procedure is not painful, however you may experience slight discomfort in certain areas that are more sensitive than others such as along the jaw line. However, any pain is non-residual, meaning it lasts only a fraction of a second. During the treatment the machine's power level can be adapted to improve the client's comfort, meaning we can turn down the machine until there is no discomfort. Any swelling or tingling will be temporary.
There's no downtime. You can have the treatment in your lunch break and continue your day as usual.
The short, efficient treatment time makes the ULTRAcel Q+ system stands out from its competitors. Other HIFU procedures can take several hours, however the ULTRAcel Q+ system can take less than an hour for a full face treatment.
If clients are considering using injectables, they should have their HIFU treatment first to maximise the benefit of both treatments. However, it is safe to have a HIFU treatment a minimum of two weeks after your last injectables.
Some clients can see and feel the effect immediately after the procedure. For most clients, good results start to become obvious after two months as the body produces collagen and elastin. Tightening and lifting will continue, with results at a maximum after 6 months.
HIFU is effective after one treatment. However you may benefit from additional treatments. Talk to one of our team about a discounted treatment packages.