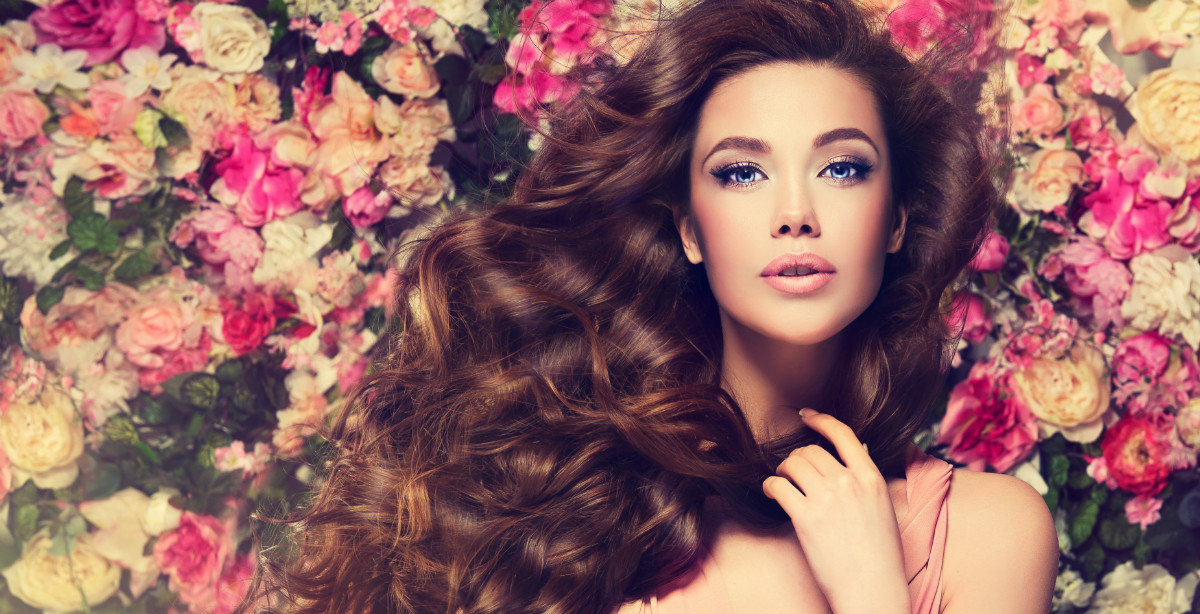 Nestled within the Berida Hotel, the Berida Day Spa is a little slice of heaven offering traditional pampering alongside state-of-the-art therapeutic technology. Escape your everyday stresses and discover inner peace at our stylish spa.
Whether you're on a quest for pure relaxation of mind, body and spirit or on a journey of self-improvement, our talented therapists will guide you.
NATURAL · ORGANIC · ACTIVE · FRESH
Treatment Menu
Green Juice Body Massage  - Traditional Swedish Massage
Surrender yourself to a relaxing and rebalancing body massage to soothe aching, sore and tense muscles. Experience the power of renewal as warmed Green Juice balm melts blissfully into your skin infusing nourishing and healing organic nutrients, leaving the skin feeling soft and smooth with that all over moisture glow. You'll experience a dream-like state of joyful relaxation and float away on cloud nine.
$110 (60 minutes)
$160 (90 minutes)
Aromatherapy Massage
Choose your scent from our blends of essential oils - uplifting, tranquillity, destress. A full body massage with a facial cleanse and massage.
$145 (75 minutes)
Hot Stone Massage
Enjoy the pure delight of hot stones used to warm and unwind the tension in your muscles. The ultimate in relaxation as you drift into a peaceful state of bliss.
$120 (60 minutes)
Top to Toe Body Glow - Body Exfoliation
Treat yourself to this hero experience to brighten and enlighten your entire body. Awaken your senses as you are cocooned in a stimulating body milk peel to remove dead surface cells. Relaxing massage movements are then used to smother the skin in a luxurious moisture rich cream bursting with antioxidants. Skin texture is refined and left feeling silky smooth.
$120 (60 minutes)
Plumberry Peel Facial
Experience a sublime sense of wellbeing with this divine facial bursting with skin loving plant nutrients. This luxurious peel is designed to hydrate and strengthen sensitive skin. Unveil fresh smooth skin, while an infusion of nutritious berries and plums hydrate and quench the skin's thirst. Drift off on a journey of relaxation, serenity and inner wellbeing while this super antioxidant rich treatment goes to work. Pure enzymes, lactic acid and Vitamin C work together to exfoliate, brighten and plump the skin. This treatment is topped off with an indulgent hand, arm and scalp booster massage. The Plumberry Peel Facial is pregnancy safe.
$100 (45 minutes)
Juice Immersion Facial
Experience blissful relaxation with Skin Juice's signature aromatic journey as we balance the body to restore a peaceful mind. Freshly picked natural and organic spreads are selected to tailor a treatment unique to you. A nurturing juice cleanse prepares the skin for smoothing exfoliation and a nutrient dense treatment mask application. Skin-strengthening massage balms blissfully melt onto the skin throughout the luxurious face, back and shoulder massage. Your skin will be left glowing after scrumptious toppings hydrate and protect the face and eye area. Be completely spoilt with arm, leg and scalp tension-relieving massage.
$140 (75 minutes)
CooLifting facial - the ultimate in hydration and anti aging 
CooLifting is a facial rejuvenation and wrinkle-fighting treatment that delivers results in just five minutes. CooLifting treats expression wrinkles and gravitational wrinkles around the eyes, forehead, cheeks and upper lip.
The CooLifting gun projects a powerful Carbon Dioxide flow along with a serum of hydrating and anti-aging hyaluronic acid, stalk juice and wheat protein at a high pressure and low temperature to maximise absorption. It is an effective non-invasive and pain-free treatment.
Key ingredient hyaluronic acid is a precious hydrating molecule naturally present in our skin that holds 100 times it weight in water. As we age hyaluronic acid depletes and skin loses its youthful glow.
CooLifting works in two ways – the immediate lifting and smoothing of the skin and also a subcutaneous rejuvenating effect, as collagen and elastin production are boosted.
Our facial begins with a cleanse followed by a light peel suitable for all skin types. This clears off dead skin cells to allow for maximum absorption of the CooLifting actives. Your treatment is completed with a relaxing facial massage.
What are the benefits of CooLifting?
• Achieve immediate noticeable improvement
• Increased skin hydration
• Plumps out fine lines and wrinkles
• Stimulates underlying tissues to produce collagen and elastin
• No pain, no side effects
For more information click here
$180 (30 minutes)
Add on:
CooLifting
Add this revolutionary treatment to any facial for superior results.
$100 (15 minutes)
Top to Toe Body Glow
Add this to refine skin texture and leave it feeling silky smooth.
$65 (30 minutes)
Coconut Juice Splash Scalp Treatment
Feel tension ebb away with this nutritious and restorative leave-in treatment crafted from oils squeezed from organic coconut and kiwi fruit seeds. These nourishing oil droplets are soothingly massaged through the hair, onto the scalp and shoulders. Our concentrated moisture-rich treatment is the first step to shiny, healthy hair. This relaxing experience is the perfect add on to any Skin Juice treatment.
$35 (15 minutes)
Hand Revival
Completely rejuvenate dry, weary hands with this indulgent treatment. A luxurious milk peel is applied to the hands and arms to remove dead skin. Excess cuticle is removed and organic lemongrass and rosemary nectar is applied to nourish the cuticles and nails. Relax as any last trace of dry skin is moisturised away during a blissful massage.
$60 (30 minutes)
Foot Revival
Show your feet some love. After a soothing foot soak, exfoliating fruit acids will smooth and soften dry, rough heels while botanical grains from walnuts buff and polish. An invigorating berry scrub to your feet and legs will remove dead cells and boost circulation. Your cuticles will be softened with organic juices from lemongrass and rosemary giving nails a beautiful glow. Following a heavenly massage, this rapturous experience will culminate in feet being cocooned in a hot wrap to infuse super fruit moisture leaving you with soft, beautiful feet.
$60 (30 minutes)
Tinting, Brow Shaping and LVL Lash Lift
Lash or Brow tint $25
Lash and Brow tint $40
Brow shape $25
Brow shape and tint $40
Lash and Brow tint and Brow shape $55
LVL Lash Lift $100
Waxing
Lip $15
Chin $15
Lip and Chin $25
Juicy packages
Relax
Completely unwind with this serene experience designed to pamper and relax. Feel stress and tension melt away from the body with a 30 or 60 minute skin-saving Green Juice body massage. Gentle rhythmic movements will stimulate muscle relaxation, restoring balance and vitality. A Juice Shot facial customized for specific skin concerns begins with a refreshing cleanse followed by a gentle exfoliation to prepare the skin for a nutrient rich face mask, while a burst of skin quenching moisture will leave the skin feeling soft and revived.
$130 (60 minutes)
$180 (90 minutes)
Indulge
The ultimate uplifting experience, the Indulge package is an indulgent full-body experience to relax, unwind and relieve tension. Your holistic journey begins with a sublime coconut and rose foot soak and massage. Then submit to a relaxing and rebalancing Green Juice balm body massage for 90 glorious minutes. Feel your troubles and tensions dissolve as the powerful skin-loving nutrients melt and infuse into the skin with the therapist's soothing strokes. Then submit to a decadent Juice Immersion Facial uniquely designed to restore your natural beauty. Complete your journey with a nurturing and restorative Coconut Juice Splash scalp treatment to leave your locks hydrated and bouncy.
$330 (3 hours)
Whatever your goal, a trip to Berida Day Spa will leave you feeling reinvigorated, rejuvenated and renewed.
We use Australian-owned and squeezed superfood skincare Skin Juice, which feeds the skin like a healthy diet feeds the body. This aromatic range is created fresh from organic fruits, plants and superfoods in the Hunter Valley, New South Wales, using sustainably and ethically sourced bioavailable ingredients.
Day spa etiquette
Arrival: Start your journey of relaxation a little earlier by arriving 15 minutes before your appointment so we can chat to you about your needs to ensure you get the most from your treatment.
Cancellation policy: Life happens. We all have to change bookings now and again. We'd love it if you could give us 48 hours notice if you need to reschedule or cancel. Failure to do so will result in a 50% cancellation fee.
Disclosure: Everyone's different. If you have any illness, injury, skin condition or are taking any medication please let us know.
Group bookings: It's always more fun with friends. We can organise an amazing experience for your group. Contact us to find out more.
Pregnancy: If you're pregnant – congratulations! Some of our treatments are not recommended for expectant women, so please check with us at the time of booking.